| | |
| --- | --- |
| | Welcome to Weather Wiz Kids®. I'm meteorologist Crystal Wicker. I designed this website especially for kids to allow them to learn more about the fascinating world of weather. It's also a wonderful educational website for teachers and parents to give them the right tools to explain the different types of weather to children. |
Meteorology - The science that deals with the phenomena of the atmosphere, especially weather and weather conditions.

________________________________________________________________

WEATHER HEADLINES


A 6.0-magnitude earthquake struck Northern California early Sunday, August 24th. In Napa, at least 90 people were injured, three critically. It was the strongest earthquake to hit the Bay Area since 1989, when a quake struck during the World Series. Sunday's earthquake struck 4 miles northwest of American Canyon, 6 miles southwest of Napa, and 9 miles southeast of Sonoma, according to the USGS. The earthquake triggered six major fires, including several mobile homes that completely burned down. Some historic buildings in downtown Napa showed extensive damage and at least 15,000 customers in and around Sonoma, Napa, and Santa Rosa lost power.
Be sure to always have survival kits in your home and car.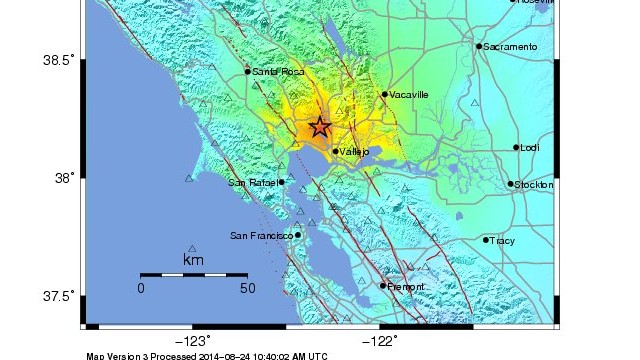 If you're a fan of Weather Wiz Kids, then check out my other website, ExploringWeather.com.