| | |
| --- | --- |
| | Welcome to Weather Wiz Kids®. I'm meteorologist Crystal Wicker. I designed this website especially for kids to allow them to learn more about the fascinating world of weather. It's also a wonderful educational website for teachers and parents to give them the right tools to explain the different types of weather to children. |
Meteorology - The science that deals with the phenomena of the atmosphere, especially weather and weather conditions.

________________________________________________________________

WEATHER HEADLINES


Hurricane Gonzalo hit Bermuda late Friday, October 17th, as a powerful Category 2 storm, with winds estimated at 110 mph. The wind was measured at 83 mph on one spot on Bermuda; the airport was measuring 74 mph, with gusts of 96 mph. The hurricane was as strong as a category 4 hurricane just days before landfall. Heavy rainfall and storm surge as high as 40 feet were reported. The last major hurricane to strike Bermuda was Fabian in 2003, a Category 3 storm that killed four people. A major hurricane has wind speeds of at least 111 mph.
Be sure to always have survival kits in your home and car.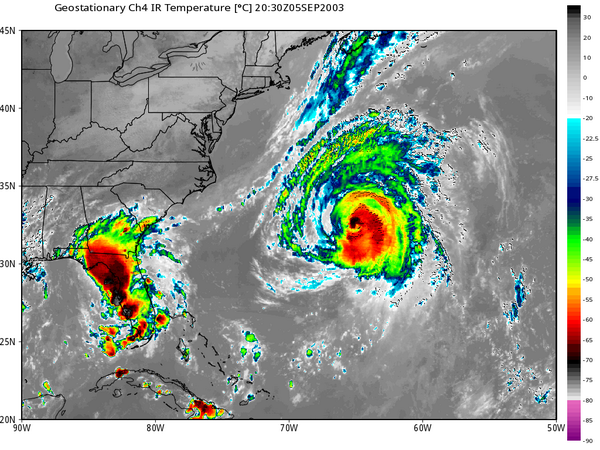 If you're a fan of Weather Wiz Kids, then check out my other website, ExploringWeather.com.